San Diego Employment Attorneys
This is personal for us. We know the difference between right and wrong and have based our entire careers on reminding others of that distinction.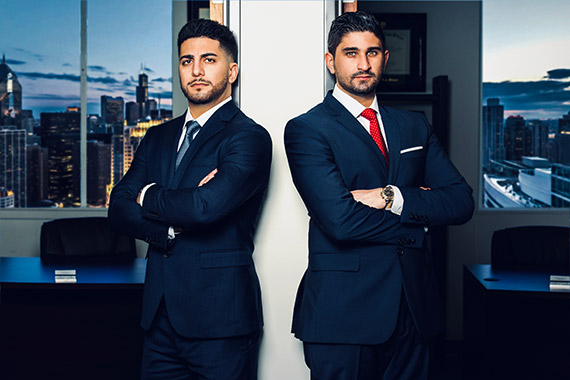 Experienced San Diego Employment Attorneys Fighting for Workers in All Industry Sectors
San Diego employees in California have protections. They have numerous rights that they enjoy and can assert – due to federal, California, and local laws. These rights include freedom from numerous types of workplace discrimination, sexual harassment, wage and hour, and more. There are pay and benefit rights. San Diego workers have the right to hold employers accountable for sexual harassment in the workplace. Employers generally can't terminate workers because of their identity or because workers assert their legal or contractual rights.
At Miracle Mile Law Group, our San Diego employment attorneys hold employers liable when they fail to comply with the laws. We file lawsuits in federal and state courts. We file complaints before federal and California employment agencies. We demand job reinstatement when employers wrongfully fire you. We demand all the compensation the laws permit including – lost pay and benefits, the right to reasonable accommodations, the right not to work in a hostile work environment, overtime pay, minimum wages, rest breaks, and other benefits. We only represent employees – not employers.
Some of the many kinds of San Diego employment law cases we file for workers include the following:
Disability Discrimination
Discrimination Based on Sex, Origin, or other protected rights
Wage and Hour Claims
Class Action Employment Claims
Whistleblower and Retaliation Claims
Pregnancy Discrimination
General employment law matters for San Diego employees
Wrongful termination of San Diego employees
San Diego has two types of protections from being wrongfully terminated:
Employees who have a written contract can only be discharged if they breach the terms of the contract. Most managers, supervisors, executives, and employees with unique skills have written contracts. Most other employees only have oral contracts which generally give the employer the right to fire an employer without cause.
The second protection is that even though employers can fire a non-managerial employee for almost any reason – there are federal and state laws that limit what the employer can do. These laws protect San Diego employees from wrongful termination due to:
Discrimination because of their race, national origin, gender, age, disability, or other identity contracts.
Retaliation against an employee who files any type of employee rights claim (such as a whistleblower claim or a sexual harassment claim), fulfilling a legal duty such as jury duty, agreeing to testify on behalf of another employee, or the assertion of other legal rights.
Not providing reasonable accommodations for an employee who has a disability and then claiming the employee didn't do his/her job.
Violations of the California WARN Act
If a worker creates a hostile work environment that pressures an employee to resign, a San Diego employee can also file a wrongful termination lawsuit.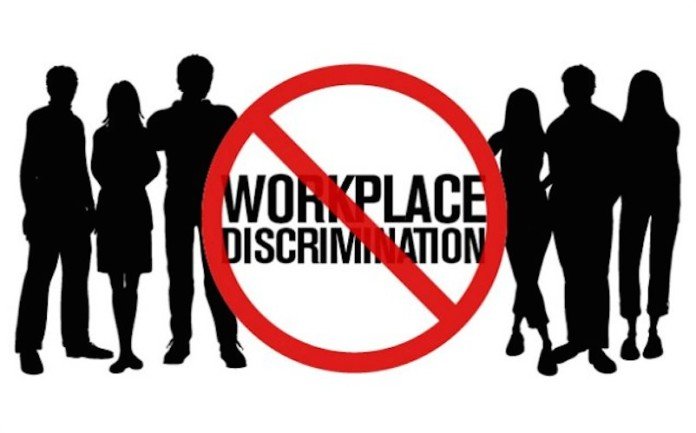 San Diego workplace discrimination
Federal and state laws protect employees from discrimination based on their:
Race or ethnicity
A physical or mental disability
National origin
Age (if 40 or older)
Sex
Gender
Sexual orientation
Pregnancy
Religion
Most claims begin before the Equal Employment Opportunity Commission or the California Department of Fair Housing and Employment. If the claim can't be resolved, then we file discrimination lawsuits in federal or San Diego courts.
San Diego employers who are covered by the laws cannot discriminate in:
Hiring
Firing
Promotions
Opportunities to advance within the company
Many other workplace conditions
If you experienced any of the following instances above, it is best to speak to our local San Diego employment attorneys today. Your consultation with our firm is free and always confidential.
San Diego wage, hour, sick leave, and retaliation rights
Effective January 1, 2021, all employers in San Diego (regardless of the number of employees) must pay their employees at least $14 an hour. San Diego must provide sick pay which accrues at one hour of sick leave for every 30 hours worked – up to a maximum of 80 hours. Sick leave should be carried over on a yearly basis. Employers in San Diego cannot retaliate against an employee who asserts his/her right to a minimum wage and sick leave.
The California labor code requires that employers pay non-exempt employees overtime at time-and-a-half and provide regular rest breaks. If employers fail to comply with these laws, they can be ordered to pay the lost pay and benefits – and to pay statutory damages.
Our San Diego employment attorneys file wage, sick leave, and overtime claims for employees and independent contractors who should be considered as employees.
Can you file a workplace harassment lawsuit in San Diego?
The California Fair Employment and Housing Act (FEHA) is a state law the protects employees in many ways including providing protections from sexual harassment and the creation of a hostile work environment. Everyone who works for an employer has the right to expect they will be treated with dignity at work. Employers should never condition work promotions or opportunities on sexual conduct. Workers should expect that employers, managers, other workers, clients, and customers won't make the employee feel uncomfortable because of his/her gender, sexual identity or sexual preferences. Making propositions at work, making disparaging remarks, posting sexual content online, and many other types of sexual misconduct likely constitute sexual harassment or create a hostile work environment.
The FEHA also applies to harassment based on other identity factors such as your race, ethnicity, religion, national origin, a disability, or age, sexual orientation, or gender identity. At Miracle Mile Law Group, our San Diego harassment lawyers file complaints before the California Department of Fair Employment and Housing (DFEH) and in the appropriate courts.
The rights of San Diego employees to family and medical leave
Both the federal government and California provide rights for San Diego employees – to take unpaid leave for family and healthcare reasons – such as welcoming a new child into your family.
The applicable laws include:
The California Family Rights Act (CFRA)
The Family and Medical Leave Act (FMLA)
The California Pregnancy Disability Leave law
There are time requirements in order to be eligible to assert the rights to leave. The laws generally require that employees work a significant number of hours before they can ask for a leave of absence. The leave, generally up to 12 weeks, can be spread out during the year. Generally, only bigger employers are covered.
California has many other employee rights laws that pertain to voting, leave for substance abuse treatment, court hearings, and other issues.
Employees who violate these leave laws by firing an employee can be required to reinstate the employee and pay the San Diego employee all his/her lost pay and benefits.
Other San Diego employee rights
Some of the other rights our San Diego employment lawyers help to protect include the right to:
Severance pay – based on an employment contract or collective bargaining contract
Privacy including some protection against background checks until the employee is given a fair chance at the job
Retirement benefits
Work with competitors after you leave a job or are terminated
Use the intellectual property of the employer – under certain conditions
Immigrants also have some employee rights in California.
At Miracle Mile Law Group, we explain your rights. We help you prepare your case by obtaining the necessary evidence (such as letters, job performance reviews, and company emails) from your employer on your own and through our complete investigative and discovery process. We demand compensation for all the damages you're due including job reinstatement. We pursue all the remedies the law permits. To discuss your San Diego employee rights, please call us at (888) 244-0706 or contact us online for a FREE case evaluation.