Breach of Contract
This is personal for us. We know the difference between right and wrong and have based our entire careers on reminding others of that distinction.
Los Angeles Employment Contract Attorney
People enter in contracts on a daily basis, whether it be to buy a home, car, or goods. However, in the context of employment, contracts are slightly different. It is important to understand that California is an "at-will" employment state meaning that your employer can terminate your employment for almost any reason. But if you have a valid contract with your employer, then the "at-will" provisions that usually govern the employee-employer relationship do not apply.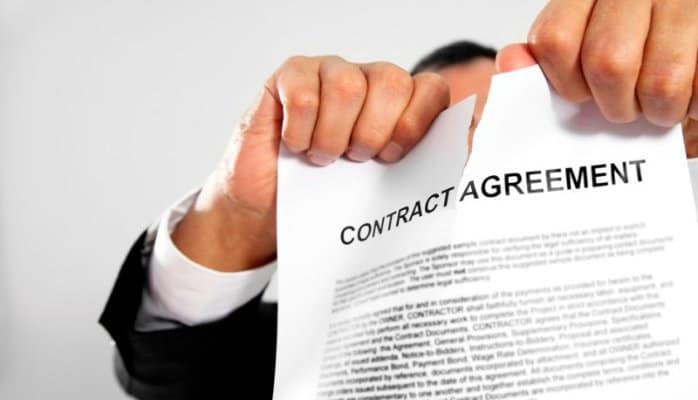 Contracts come in different forms meaning they can be either implied, oral, or written. Implied contracts occur when there is some pre-existing relationship between the two parties that gives rise to a contract.
If you signed an employee handbook at the beginning of your employment, you most likely entered into an implied contract with your employer. Oral contracts are formed whenever the employee and the employer verbally agree to form a contract.
Lastly, written contracts are formed when the employer and the employee have a signed written agreement. While its normal for upper management employees, such as CEOs, to have an employment contract inlace, it is much less likely for lower level employees to have such agreements. In other words, average employees rarely have written contracts in place.
When the employer breaks a promise to his or her employee when there is a valid employment contract, it is said that the employer has breached the contract.
Employment contracts often tend to come with the language that states the employee may only be fired for "good cause." This means that your employer can not fire you for any reason, rather they must have a strong argument in favor of your termination.
The toughest hurdle often times in identifying your rights in a breach of contract case is determining whether a valid contract existed in the first place. A lawyer can help you prove the existence of a contract with your employer because often times, contracts with your boss rarely ever come in writing.

 

Another problem that arises when employees fail to retain a lawyer is that you may have more than just a breach of contract case. For example, take the man who got fired without receiving his pay. At first glance, this seems like a simple breach of contract case. However, the man may also have a claim for failure to pay itemized wage statements, a claim for wrongful termination in violation of public policy, and other claims associated with the employers failure to pay wages.
HAVING AN ATTORNEY BY YOUR SIDE GREATLY INCREASES THE CHANCE FOR RECOVERY.
Talk to a Los Angeles Employment Contract Lawyer today. We offer free consultations and you pay nothing unless we win.
The lawyers at Miracle Mile Law Group are specially trained in handling breach of employment contract lawsuits. If you believe your employer has violated the terms of your employment contract, contact a Los Angeles employment contract lawyer today. Having a lawyer by your side when trying to prove a breach of contract is essential. The lawyers here at Miracle Mile Law Group are trained at identifying what to look for when going up against your employer. These cases are very time sensitive so give us a call at (888) 244-0706 or contact us online for a FREE case evaluation. Remember, we do not take a single dollar unless WE WIN!