Bakersfield Wrongful Termination Attorney
This is personal for us. We know the difference between right and wrong and have based our entire careers on reminding others of that distinction.
Top-Rated Bakersfield Wrongful Termination Attorney
When you are terminated from a job, it never feels good. However, if you were wrongfully terminated from your Bakersfield employer, you may be able to seek compensation. While California is an "at-will" employment state, either party can decide to terminate the employment relationship at any time but the existence of state and federal laws that provide employers obligations, an exception to the contrary which could mean that you were wrongfully terminated from your Bakersfield employer.
If you believe you have been wrongfully terminated, you need to get legal assistance as soon as possible from an employment attorney serving the Bakersfield area. At Miracle Mile Law Group, our wrongful termination attorneys can help you obtain the compensation that you or your loved one deserves. If you work in the Bakersfield area, call Miracle Mile Law Group to obtain legal representation in order to pursue your Bakersfield wrongful termination claim.
Bakersfield, in Kern County, California, is a city comprised of over 800,000 people with almost 50,000 businesses. With such a large number of employers and employees, wrongful termination runs rampant within the district. Luckily, the lawyers here at Miracle Mile Law Group are versed in employment law and can provide straightforward and aggressive representation to protect your rights. Call (888) 244-0706 to discuss the strengths of your wrongful termination case.
Our partners are not only knowledgeable about wrongful termination laws, but they have gone against large Fortune 500 companies as well. No matter how small or large your employer is, our attorneys will fight to get you the compensation you deserve out of your case. Our firm understands how companies try to vigorously defeat and destruct employee wrongful termination lawsuits. That said, our wrongful termination lawyers know employer tactics and are well versed in proving wrongful termination cases in order to obtain lost wages, front pay, back pay, emotional distress damages, and punitive damages for our clients.
Bakersfield Employees - Get a Free Case Review Today
Miracle Mile Group will provide you a free and confidential case review to see if you have a wrongful termination case. Trust our law firm, we have a 5-Star Yelp and Google Rating for serving employees statewide.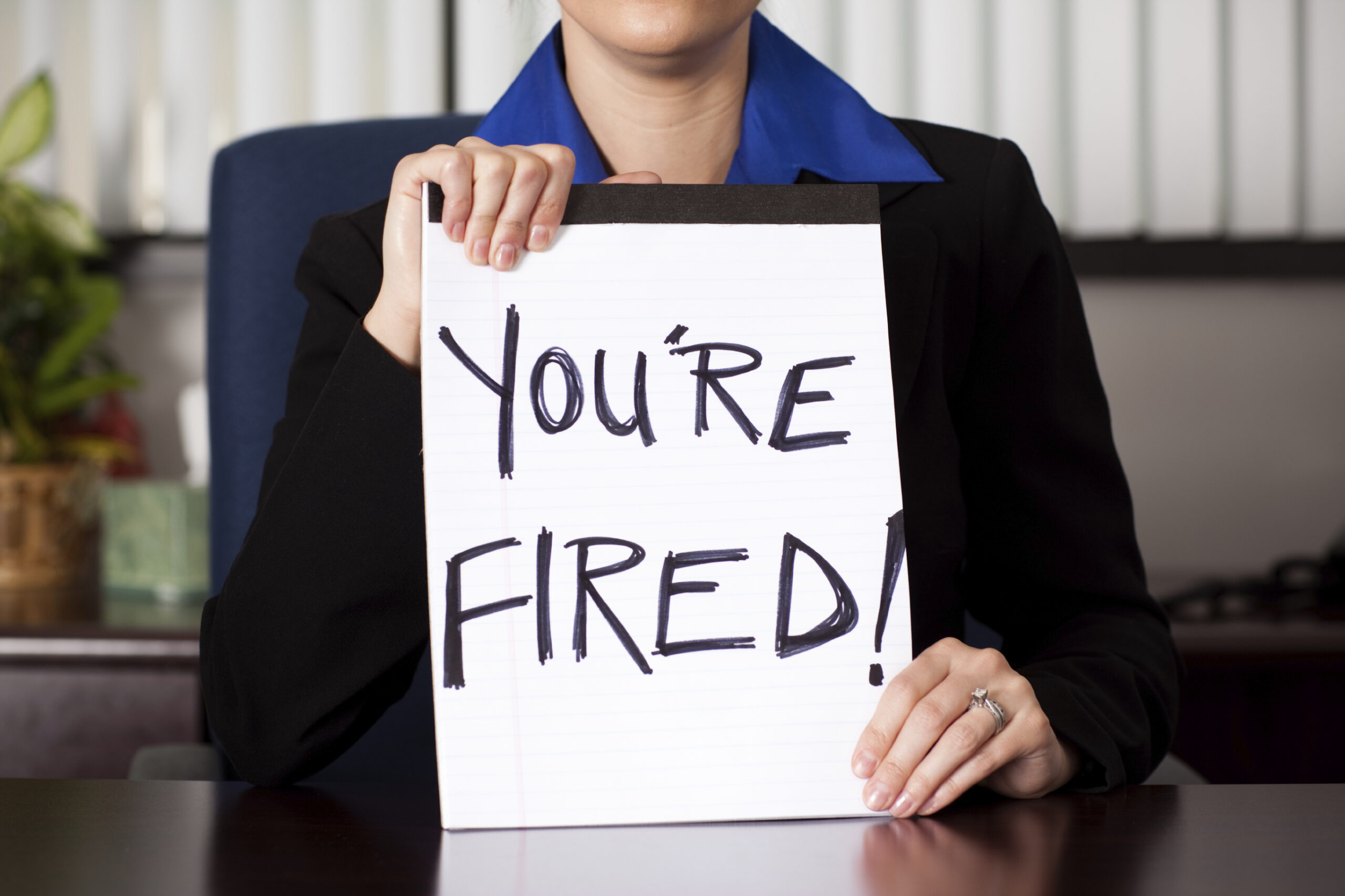 What Is Wrongful Termination?
California is considered an "at-will" employment state. That means your employer can fire you for almost any reason or for no reason at all. However, even though California is an at-will state, it does not give employers free rein to do whether they want. The reason you were fired must be within the confines of the law and cannot violate federal or state labor laws. If an employer violates the law when they fire you, it is known as "wrongful termination." If this happened to you, it is best to speak to our Bakersfield wrongful termination attorneys at Miracle Mile Law Group.
Wrongful termination occurs when your employer discharges your employment for an illegal reason. The following reasons for termination that are unlawful include some of the following matters in the workplace:
Firing an employee because of his or her age
Terminating an individual because of race
Terminating an employee for reasons related to gender
Discharging an employee because of the employee's religion
Discriminating based on a person's sexual orientation
Firing an employee because of military status
Reporting a violation of law, a safety hazard, discrimination/sexual harassment, or other fraudulent business practices
While this list is not complete, most Bakersfield wrongful termination lawsuits usually fall under one of the aforementioned categories.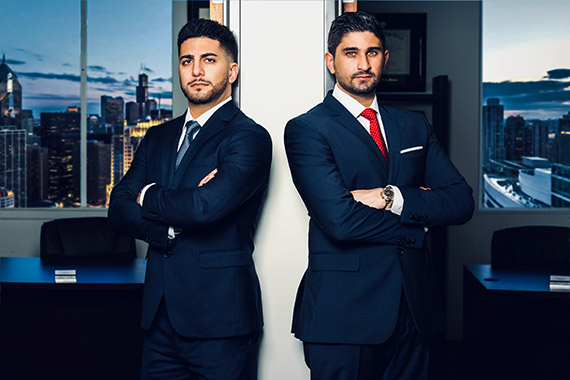 Steps To Take After Being Wrongfully Terminated
If you have been wrongfully terminated, you may find yourself confused by the process of holding your ex-employer liable for the pain they have caused you. After termination, most employers lock their fired employees out of their email database and kick them off the premises. This means that most of the evidence you could have used in your lawsuit has been banished. However, there are some steps you can take action to secure the success of your case. Preserve the following while you are still employed:
All email communication between you and human resources, your supervisors, or other co-workers
Text messages from your supervisors, co-workers, or other personnel you find suspicious
Photos, pictures, or other footage that can help prove your case
Statements from anybody at work can help attest to your story
A work diary detailing the date, time, and description of any discrimination you endured
Your employee handbook or any other documents you signed while still employed
It is imperative to gather and collect as much evidence as possible to help prove your wrongful termination case. Defense counsel for your employer will try everything in their power to disprove the merits of your claim. Having a solid amount of evidence will help destroy their efforts.
Why You Need A Bakersfield Wrongful Termination Attorney
As a victim of wrongful termination, you may be entitled to various forms of compensation. An experienced Bakersfield wrongful termination attorney can help you recover what is known as damages in an employment case. Our lawyers will zealously pursue your rights to get you the recovery you deserve.
The most common form of damages in an employment case is lost wages. Lost wages are the income you would have received had you not been wrongfully terminated. This includes your wages, salary, benefits, commissions, lost promotions, raises, among other things. Further, you may receive future lost wages if the wrongful termination causes you lost wages after the lawsuit is over.
Being wrongfully terminated can upend your life and cause major emotional distress. You may be entitled to damages for pain and suffering in an employment lawsuit. For example, if the discrimination you suffered at work caused anxiety, depression, fear, post-traumatic stress syndrome, or any other mental anguish—you may be able to receive compensation for the suffering.
A not-too-common form of compensation is also reinstatement. Notwithstanding all the discrimination, some individuals still want to be retained at their old job. While it may be too hostile to return to work, our experienced employment lawyers may be able to negotiate reinstatement on behalf of our clients.
Should you need to speak to our law firm, we provide employees a free and confidential review of their employment case. You also pay nothing upfront because our firm is designed only to work on a contingency basis. You don't pay unless we win and there are no fees we will pass along during your case to you.
Miracle Mile Law Group Attorneys are Standing By to Help
Our experienced Bakersfield wrongful termination lawyers at Miracle Mile Law Group are available to assist employees who have suffered. Our firm seeks to help you recover lost wages, back pay, front pay, compensation for emotional damages, and in some cases punitive damages to punish your employer's reckless behavior. Call our Bakersfield law firm today if you would like to schedule a free consultation with one of our lawyers. All of our consultations are completely confidential.
Our representation comes with a no-fee promise. You only pay our lawyers a fee if and only if we are successful in obtaining a verdict or settlement on our client's behalf. To receive your free consultation about your case, call us at (888) 244-0706, email us by filling out our online form.
FAQ About Bakersfield Wrongful Termination