San Bernardino Workplace Discrimination Attorney
This is personal for us. We know the difference between right and wrong and have based our entire careers on reminding others of that distinction.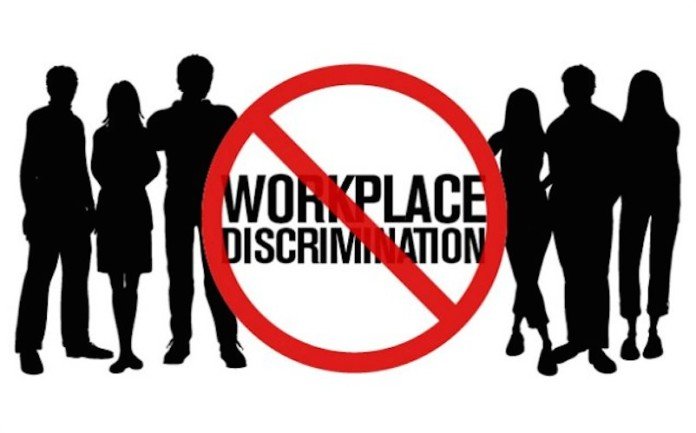 Top Workplace Discrimination Attorneys Serving San Bernardino
Have you been discriminated against in your San Bernardino job? Was the discriminatory behavior or adverse employment action based on your gender, age, race, color, national origin, or disability? Discrimination against workers on the basis of these 'protected characteristics' is illegal under both federal and California laws. The San Bernardino workplace discrimination attorneys at Miracle Mile Law can provide skilled legal representation for workers facing workplace discrimination in the city.
Let our employment attorneys help you take legal action against workplace discrimination. You can contact Miracle Mile Law anytime to set up an appointment for a free consultation with an experienced workplace discrimination attorney serving San Bernardino.
Workplace Discrimination in San Bernardino – Which Laws Are Generally Violated
First things first, workers should know about Title VII of the Civil Rights Act of 1964. A provision of the Civil Rights Act of 1964, Title VII provides significant federal protection against discrimination in American workplaces.
It prohibits discrimination on the basis of gender, race, color, religion, pregnancy, or national origin. Title VII seeks to provide a level playing field for all workers.
When employers in San Bernardino or elsewhere fail to consider objective criteria while making employment-related decisions, they may be in violation of Title VII of the Civil Rights Act of 1964. Typically, Title VII is applicable to employers with 15 or more workers.
For more information on whether your rights have been violated, you can discuss your case with trusted San Bernardino workplace discrimination attorneys at Miracle Mile Law.
California's Fair Employment & Housing Act (FEHA) also prohibits unfair treatment or discrimination in the workplace on the basis of a worker's protected characteristics, including the following:
Sex, gender, sexual orientation, gender identity, and gender expression
Age (40+)
Disability (mental or physical) and medical condition
Race and color
National origin, ancestry
Marital status
In San Bernardino, California, the Department of Fair Employment & Housing (DFEH) enforces state laws that make it illegal to indulge in discriminatory behavior or actions against an employee or job applicant. The FEHA is applicable to public & private employers as well as employment agencies and labor organizations operating in California. The act forbids discrimination against workers on the basis of protected categories in the event an organization has employed at least five employees. Also, employers cannot retaliate against workers when they assert their legal rights (e.g. file a claim or bring a lawsuit) under the law.
At times, employers also violate the Immigration Reform & Control Act of 1986 that makes it illegal to discriminate against workers on the basis of their citizenship or immigration status.
Our workplace discrimination lawyers in San Bernardino have experience in handling cases that involve violations of Title VII of the Civil Rights Act of 1964, California's Fair Employment & Housing Act (FEHA), and numerous other laws.
If you have reasons to believe that you have been discriminated against at your job in San Bernardino, you can speak with our workplace discrimination attorneys today.  There is no valid reason to keep quiet when your rights are violated. Not acting against workplace discrimination will only encourage such behavior in the long term. So, reporting discriminatory employment actions isn't just about seeking compensation; it is about doing something that must be done to get employers to mend their ways.
Examples of Workplace Discrimination in San Bernardino
Workplace discrimination can acquire many different forms. Some of the common examples of workplace discrimination in San Bernardino are:
Your supervisor makes demeaning statements about your race, color, gender, or any other protected characteristic
You were fired from your job because you were pregnant or required a place in your office for breastfeeding your newborn baby
You weren't considered for promotion because of your gender identity
You were denied medical benefits because of your national origin
You were denied medical leave for pregnancy and asked to resign from your job instead
You were laid off because your employer wanted to hire someone younger for the same job
Many workers don't know if their rights have been violated and whether they have grounds for a discrimination claim. So, it is advisable to discuss your case with an experienced attorney specializing in employment law, and particularly workplace discrimination lawsuits in San Bernardino.
When You Are Discriminated Against At Your San Bernardino Job
Start documenting all events concerning workplace discrimination right away when you first notice that your employer or supervisor is discriminating against you. Note down the details of each incident, location, time, and the names of witnesses.
Maintain a record of emails, messages, memos, notices, etc.
All such information can go a long way in proving your workplace discrimination claim.
Filing a Lawsuit for Workplace Discrimination
First things first, it is a good idea to file a complaint with your company's HR department. This is especially important that if your employee handbook explicitly advises you to report discriminatory behavior to the HR department.
If no action is taken, you can file a charge with the Equal Employment Opportunity Commission (EEOC). The EEOC will investigate the case and try to find a remedy.
When this process ends, you will receive a Right to Sue letter from the EEOC. In case the remedy provided by the EEOC is not sufficient, you can pursue your lawsuit in the court.
There are numerous deadlines to meet when you file a discrimination lawsuit. So, you should contact San Bernardino workplace discrimination lawyers at Miracle Mile Law as soon as possible.
Workplace Discrimination in San Bernardino – What Kind of Compensation Can You Get
As a victim of workplace discrimination in San Bernardino, you can get compensated for losses & damages. When your workplace discrimination claim is established legally, the compensation awarded may include the following:
Workers who were illegally dismissed from their jobs or were forced to resign from their jobs due to extremely hostile work environment due to discriminatory behavior at work can claim financial compensation for lost way. The compensation can include lost wages as well as bonuses, medical insurance, etc.
You may also be compensated for the expenses incurred on getting a new job, money spent on healthcare services, etc. In some cases, the court also compensates victims of workplace discrimination in San Bernardino for mental trauma due to harassment, depression, etc.
Punitive damages are awarded by the court in cases wherein discriminatory behavior or adverse employment action has been particularly severe. In such cases, the court intends to set an example for other employers to deter similar behavior or actions.
The plaintiff may also be compensated for their legal expenses. The legal expenses may include the fees paid to San Bernardino workplace discrimination attorneys and other costs (e.g. travel expenses) associated with the case.
Our San Bernardino workplace discrimination attorneys are here to fight for fair compensation on your behalf using our experience, knowledge, and resources. You just have to ask!
Legal Representation for San Bernardino Workers on a Contingency Fee Basis
We strive to make legal representation available to anyone who had to deal with workplace discrimination in San Bernardino.
We do not charge a fee for the initial consultation. So, you will learn about your legal rights as a worker in San Bernardino, California as well as the merits of your case without having to spend a penny. All cases we take up at Miracle Mile Law get handled on a contingency fee basis. We only charge our clients in San Bernardino if we win.
Contact the Most Trusted Workplace Discrimination Attorneys in San Bernardino
Discriminatory behavior should never be accepted. If you don't protest or seek legal assistance and just move on with your life, there is a good chance that the same employer or supervisor will continue to harass workers.
Do you want to know if you have a workplace discrimination claim or lawsuit? To determine the merits of your case, you can schedule a free consultation with Miracle Mile Law today.
Our San Bernardino workplace discrimination attorneys are here to assess your case and advise you on whether the discrimination you endured at work should be responded with a lawsuit.
People trust our discrimination law attorneys since:
We are committed to protecting your rights.
We are passionate about helping workers but we aren't driven by emotions.
We thoroughly scrutinize the details of each case before advising  our clients on whether they should file a complaint with the EEOC or bring a lawsuit against their employer
We have significant trial experience in San Bernardino workplace discrimination lawsuits
With excellent advocacy skills, quality care, and a commitment to intense preparation & research, our employment law attorneys work to take each case to its logical end
Our attorneys strive to achieve genuine case results
Federal and California laws concerning discrimination at work aren't exactly straightforward. Proving workplace discrimination may also be challenging. But, we assure you that our experienced workplace discrimination attorneys in San Bernardino will do everything to defend your employee rights and get you the maximum compensation.
Contact Miracle Mile Law to schedule a consultation with leading workplace discrimination lawyers in San Bernardino.