Bakersfield Employment Attorney
This is personal for us. We know the difference between right and wrong and have based our entire careers on reminding others of that distinction.
Top Rated Bakersfield Employment Attorney
At Miracle Mile Law Group, we stand up for the rights of employees who work in the city of Bakersfield who have been unfairly treated by their employers. Our law firm is one of the top-rated Bakersfield employment attorneys. Miracle Mile Law Group believes in fighting for employees day in and day out to obtain just compensation for lost wages and other emotional damages caused by your current or former Bakersfield employer, including wrongful termination, sexual harassment, discrimination in the workplace. and other protected employee rights. Even if you are facing a hostile work environment, our attorneys who service Bakersfield as your employment attorney are here to understand your rights and take your matter to court if necessary.
Employers must follow specific State and Federal laws when it comes to employing people. For example, California has enacted the Fair Employment and Housing Act (FEHA) which specifically prohibits discrimination on the basis of race, religion, age, disability, sexual orientation, or for reporting illegal and/or unsafe behavior.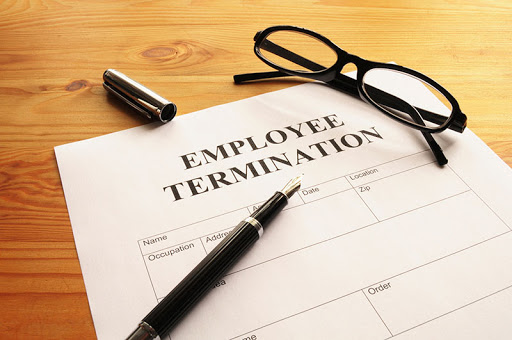 Why Hire Us As Your Bakersfield Employment Attorney
Our firm exclusively represents employees and other individuals (including executives, partners, professionals, and blue-collar workers). WE NEVER REPRESENT EMPLOYERS. As true advocates for workplace equality, our passion and our profession is to stand up for employees and protect their rights against unfairness in the workplace.
The Bakersfield employment attorney at Miracle Mile Law Group will help you win your employment lawsuit. We do this in several ways. For example, we will:
Gather up your complete file from your employer and accordingly do a detailed investigation
Listen to your side of the story
Talk to witnesses
File a lawsuit if necessary
Bat for you at trial if your employer refuses to settle
Employers in both small and large cities, including Los Angeles and Bakersfield, often violate employment laws unbeknownst to the employee. This includes wrongful termination, discriminatory employment practices, sexual harassment, and wage and hour violations. Usually, the first step an employee must take is to report the violation to the appropriate state or federal regulatory authority, such as the EEOC, DFEH, or even to someone within the company that has the power to rectify the situation.
The Bakersfield employment attorney at Miracle Mile Law Group can represent you in administrative hearings before the EEOC or DFEH, in mediation or arbitration hearings, or can file a lawsuit on your behalf, as necessary.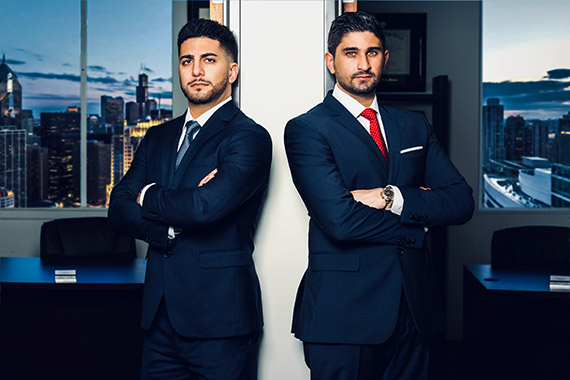 Employment Law Cases We Handle for Bakersfield Employees
Below are some of the most common types of Bakersfield employment law cases we handle most frequently for employees:
Wrongful termination: The experienced Bakersfield wrongful termination lawyers at Miracle Mile Law Group handle cases where employees have been fired due to illegal matters protected by California law. Being illegally fired for such reasons include workplace discrimination, harassment, retaliation/whistleblower claims, or a hostile work environment. If you have experienced any of these matters as a result of being terminated, it is best to speak to one of our attorneys to discuss your case.
Disability Discrimination: Disabled employees are a protected class under both federal and state laws. There are laws in place which make it illegal for employers to terminate, fail to provide promotions, not to hire, or otherwise misuse an individual because of a physical or mental disability so long as that the person is able to perform the job on hand as described by the employer. The law also requires employers to make reasonable accommodations for employees who have such physical or mental disabilities in the workplace. Should you or a loved one have experienced disability discrimination by a current or former employer, please speak to an attorney serving Bakersfield employees in disability discrimination.
Sexual harassment: The Bakersfield sexual harassment attorneys at Miracle Mile Law Group are dedicated to every worker's right to have a safe, harassment-free work environment from any harassment including sexual harassment. Sexual harassment in the workplace may include anything from unwelcome sexual advances from co-workers, requests for sexual favors, inappropriate touching, and verbal comments. If you have been sexually harassed in your Bakersfield workplace, it is important that you report and cite the incident to management, HR, and an attorney. When an employee's right is violated and any person becomes the target of sexual harassment, the impact can be difficult to oneself, often creating an ongoing abusive and intolerable work environment for this victim experiencing the sexual harassment. Pursuing a case against the perpetrator/employer can be the best way for victims to obtain justice against workplace sexual harassment. Our Bakersfield sexual harassment attorneys are here to help victims of sexual harassment reclaim their lives and ensure the responsible parties be punished by the law and our clients claim their damages. We also ensure there is no retaliation against you as an employee should you continue to work for the employer. We understand sexual harassment can be a difficult subject to speak about, but we insist you come forward and speak to an attorney who can provide you a confidential consultation free of charge.
Pregnancy Discrimination: Have you had your workplace hours reduced at work or did you fail to receive a promotion because of a pregnancy? Were you laid off because your former employer refused to grant you maternity leave? In any situation, if you are discriminated against due to being pregnant, you have a right to take legal action against your current or former employer. It is against the law for your employer to discriminate against you based on other above-mentioned factors even if you intend to become pregnant and your employer is aware of it. Pregnancy discrimination can be based on actual pregnancy, childbirth, or medical conditions. In any case, our Bakersfield pregnancy discrimination attorneys are completely dedicated to obtaining justice on behalf of our clients who are experiencing such matters. Our law firm stands for employees and makes it our top priority to protect your rights in the workplace, including women from discrimination because of a pregnancy. If you believe you or a loved one has been the victim of pregnancy discrimination, we encourage you to reach out to our employment law firm and learn from our attorneys we can help you move in a possible case.
Miracle Mile Law Group Will Fight To Protect Your Workplace Rights
The Bakersfield employment attorney at Miracle Mile Law Group will fight rigorously to provide high quality representation combined with personal attention and responsiveness. At Miracle Mile Law Group, we make sure to understand your story and are determined to tell it with conviction. If you feel like you were treated unfairly at work, give our Bakersfield employment attorney a call at (888) 244-0706 or contact us online for a free consultation.