Riverside Wrongful Termination Lawyers
This is personal for us. We know the difference between right and wrong and have based our entire careers on reminding others of that distinction.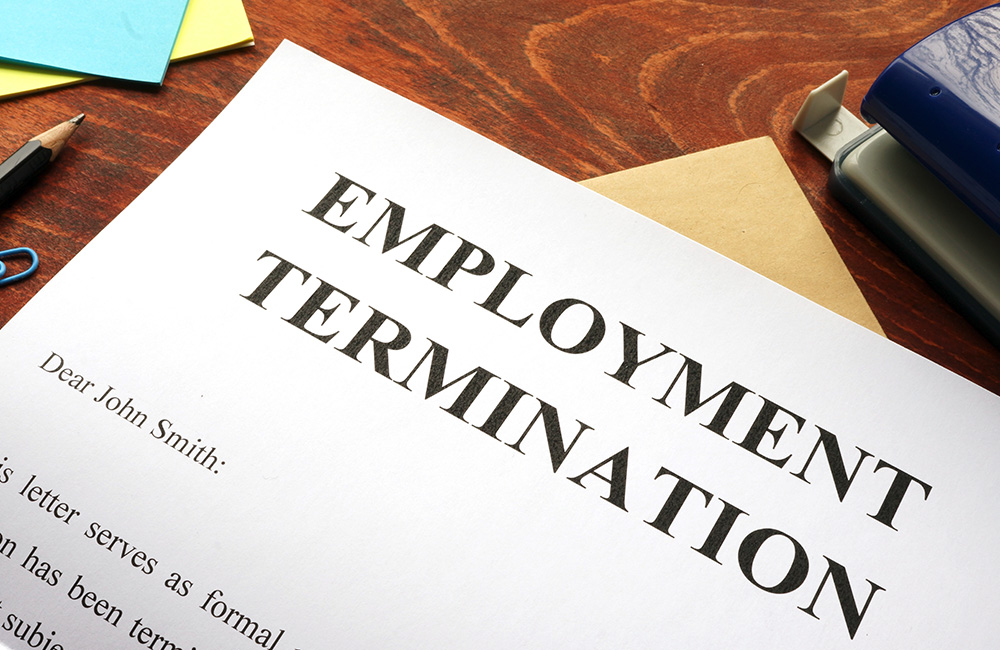 A Leading Riverside Wrongful Termination Law Firm for Employees
There's just about nothing worse than losing a job. One day, your future is secure. Then next, you have to wonder how you're going to support yourself and your family. It's one thing to lose a job because your employer doesn't have enough customers or decides to retire. It's another to lose your job because your employer isn't respecting your rights as a Riverside employee. While employers have a fair amount of discretion when it comes to firing an employee, there are limits that are determined by federal law, by California law, and by the written contracts with the employer.
Generally, employers can't fire an employee because of discrimination, in retaliation for asserting a legal right, or for other statutory and contractual reasons. At Miracle Law Firm, our strong Riverside employee rights lawyers file claims before the Equal Opportunity Council and before the California Department of Fair Employment and Housing. We file lawsuits for the wrongful termination of a Riverside employee in federal and state courts depending on the laws that they were violated.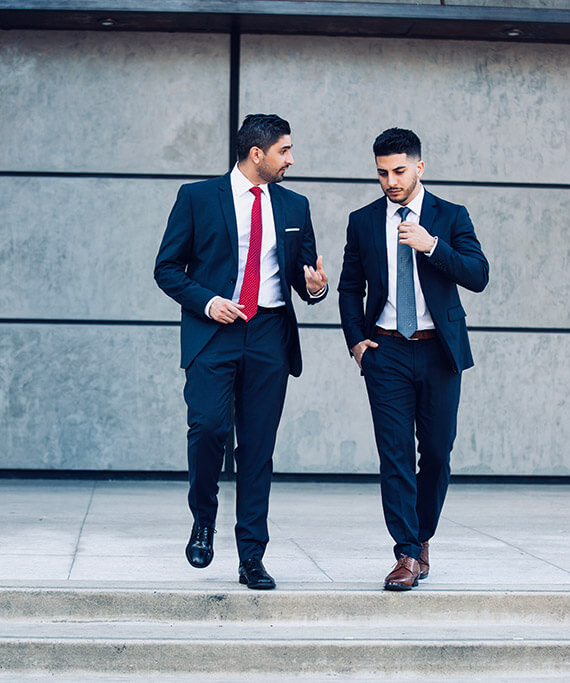 The wrongful termination of a Riverside employee based on discrimination
Title VII of the federal Civil Rights Act of 1964 protects covered employees from being fired due to their protected class. Employers who are covered (generally, employers with 15 or more employees) can't discriminate against you. They can't fire you based on any of the following protected classes:
Your race
Your color
Your religion
Your sexual orientation
The EEOC has extended the law to apply to wrongful termination based on an employee's gender identification or transgender status.
There are other federal laws and state laws that extend the protected classes.  For example, the Americans with Disabilities Act (ADA) protects disabled employees from wrongful termination based on their disability. The Age Discrimination in Employment Act (ADEA) forbids the wrongful termination of employees who are 40 or older based on their age. We'll explain which employers and employees are covered, what protections apply, and what your remedies are.
Other federal and state laws protect the following classes from discrimination (wrongful termination) based on the employees:
National origin
Marital status
Medical condition
Pregnancy or maternity leave
Political affiliation
Military or veteran status
The California law that protects employees from wrongful termination is the Fair Employment and Housing Act, (FEHA).
Our experienced Riverside wrongful termination lawyers understand what evidence is needed to prove that the firing was indeed based on a protected class. We'll help you keep and obtain the records you to assert your claim.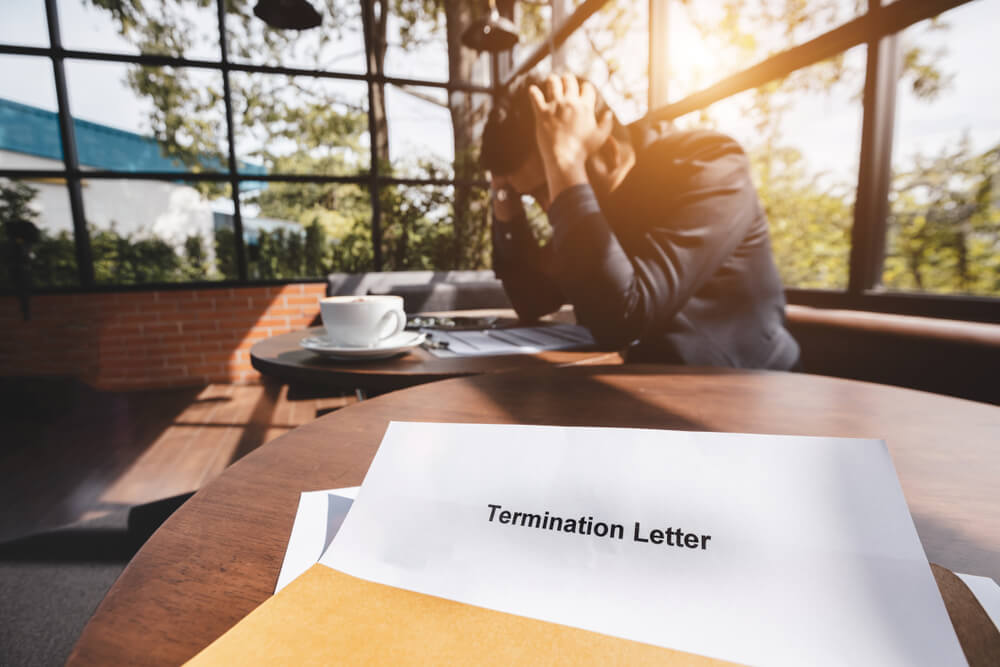 The wrongful termination of a Riverside employee based on retaliation
Employers in Riverside generally can't fire you for asserting your rights. Employees have numerous rights based on federal and California law. Employees who fire you because you asserted any of these rights can file a legal claim for job reinstatement and all the damages that apply. Some of the retaliation cases we handle for Riverside employees include wrongful termination for:
Filing for leave under the federal or California Family and Medical Leave Acts
Filing a federal or state whistleblower claim. Laws such as the federal False Claims Act permit employees to file lawsuits against employers through the US Department of Justice – based on the claim that the employer committed fraud to obtain federal contracts or federal benefits. Employees who file a whistleblower claim may be entitled to a percentage of any recovery
Filing a workers' compensation claim if an employee is injured or suffers an occupational illness
In addition to violations of federal law, state law, contracts, and collective bargaining agreements – employees may be able to file a wrongful termination case if the firing violates public policy. For example, employees can also file a wrongful termination case if they are fired for:
Filing a sexual harassment or sexual abuse claim against your employer
Supporting or testifying on behalf of another employee who asserts his/her employee rights.
Taking time off to vote
Participating as a juror if the employee is called to serve
Reporting violations of health and safety laws
Creating a hostile work environment
Asserting many other employee rights which our Riverside wrongful termination lawyers can explain
The wrongful termination of a Riverside employee based on a breach of an employment contract or collective bargaining agreement
Many employees in supervisory positions or who provide unique help to an employer have a written contract with their employer. Unlike oral employment contracts where the employer can fire an employee at will (for any reason), written employment contracts normally set out the precise conditions that justify firing an employee. Common contract termination conditions may include dishonesty, working for a competitor, or not meeting certain performance standards. If an employer fires an employee who has a written employment contract for a reason not covered by the contract, the employee can file a wrongful termination claim – based on a breach of the employment contract.
Some oral contracts may also require cause to fire an employee if it can be shown that the employee justifiably relied on promises made by the employer to take the job.
Many employment relationships are based on collective bargaining. Employees who are covered by a collective bargaining agreement normally have the right to hold the employer liable, through a wrongful termination lawsuit, if the employer fires the employee – in violation of the terms of the collective bargaining agreement.
What damages are Riverside employees entitled to for wrongful termination?
If you are wrongfully fired by your employer, our lawyers demand the following damages:
Reinstatement to the job position you had before you were fired.
All the back pay you lost due to the firing.
All the benefits you lost due to the firing such as health care benefits, vacation time, and retirement benefits. We also demand that your health insurance benefits be reinstated.
Any statutory damages that may apply if a federal or California law was violated.
Interest on any damages that are due.
Your legal fees.
If you were fired from your job, you may have a wrongful termination lawsuit. To learn if you have an employment case, call the Miracle Mile Law Group today. You can call us at (888) 244-0706 or contact us online for a FREE case evaluation.