LGBTQ Discrimination
In the vibrant, diverse landscape of Los Angeles, discrimination against the LGBTQ community in workplaces is a pressing concern. Miracle Mile Law Group is committed to ensuring that every individual, irrespective of their sexual orientation, gender identity, or gender expression, is treated with the respect and dignity they deserve in their professional lives.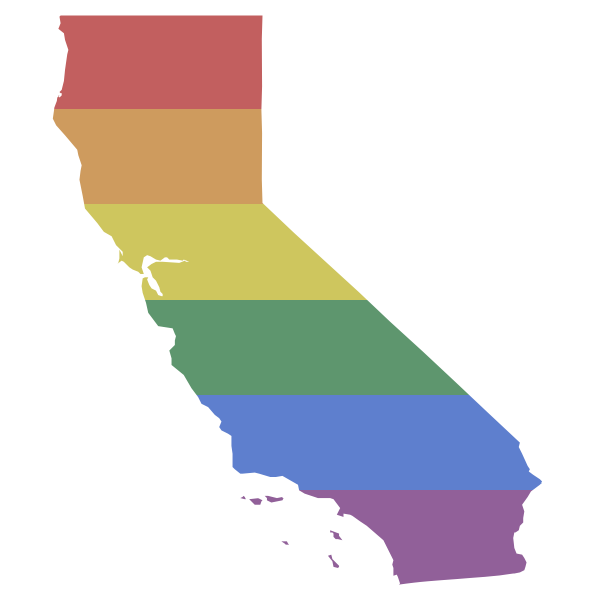 LGBTQ Discrimination under California Law

California is a trailblazer when it comes to the protection of LGBTQ rights in the workplace. The California Fair Employment and Housing Act (FEHA) is a cornerstone in this fight. It explicitly prohibits discrimination and harassment based on sexual orientation, gender identity, gender expression, and transgender status. This progressive legislation covers a broad array of employment activities, from hiring and promotions to training and termination.
Furthermore, the California Equal Pay Act mandates employers to provide equal pay for substantially similar work, irrespective of gender, which includes an employee's gender identity and gender expression. Beyond the state protections, federal laws like Title VII of the Civil Rights Act of 1964 have been interpreted by the U.S. Supreme Court in recent landmark rulings to encompass discrimination based on sexual orientation and gender identity.
California's Protective Framework Against LGBTQ Discrimination

The Golden State is a beacon for LGBTQ rights, offering robust protections against workplace discrimination. At the forefront is the FEHA, which categorically outlaws employment discrimination based on sexual orientation, gender identity, and gender expression. Under FEHA, employers cannot discriminate in hiring, promotions, training, or any other employment-related decisions. Moreover, FEHA requires employers to take reasonable steps to prevent and rectify any discriminatory behavior. Additionally, the Gender Recognition Act in California allows individuals to choose "non-binary" as a gender category on state-issued identification documents, underscoring the state's commitment to recognizing and supporting all gender identities. The California Equal Pay Act also plays a role, stipulating that employees cannot be paid less for substantially similar work based on gender, which encompasses gender identity and expression. Attorneys seeking justice for victims of LGBTQ discrimination often lean on these state-specific laws, complementing them with federal provisions where applicable. Together, they form a powerful legal arsenal that Miracle Mile Law Group deploys to hold discriminatory employers accountable and champion the rights of the LGBTQ community in the workplace.
Federal Safeguards Against LGBTQ Discrimination:
At the federal level, the fight against LGBTQ discrimination has seen landmark strides. Central to these protections is Title VII of the Civil Rights Act of 1964, which prohibits employment discrimination based on race, color, religion, sex, and national origin. In recent years, pivotal decisions by the U.S. Supreme Court have expanded the definition of "sex" under Title VII to encompass discrimination based on sexual orientation and gender identity. Specifically, the groundbreaking 2020 decision in Bostock v. Clayton County held that an employer who fires an individual merely for being gay or transgender violates Title VII. Additionally, executive orders have played a part; several administrations have issued directives prohibiting LGBTQ discrimination among federal contractors and in federal employment. These federal protections, when coupled with state laws, offer a comprehensive shield against workplace discrimination, ensuring that LGBTQ employees across the nation have legal recourse against prejudicial treatment.
Examples of LGBTQ Discrimination:
Refusal to Hire or Promote:

Not hiring or advancing an individual solely based on their sexual orientation or gender identity.

Harassment:

Subjecting LGBTQ employees to derogatory comments, jokes, or slurs related to their identity.

Unequal Pay or Benefits:

Offering lower compensation or denying benefits like health coverage for same-sex partners.

Forced Disclosure:

Pressuring employees to reveal or discuss their sexual orientation or gender identity against their wishes.

Lack of Accommodation:

Not acknowledging or respecting an employee's gender transition or refusing to provide necessary facilities.

Retaliation:

Taking negative actions against employees who report discrimination or support LGBTQ rights in the workplace.
Exclusion: Deliberately sidelining LGBTQ employees from team projects, meetings, or workplace social events.
Compensation for Victims of LGBTQ Discrimination

For individuals who've endured the sting of LGBTQ discrimination in the workplace, the law provides avenues for tangible redress. Victims may be eligible for back pay for lost wages resulting from unfair terminations, demotions, or denied promotions directly linked to discrimination. Front pay may also be awarded to compensate for future wage losses, especially in cases where reinstatement isn't feasible due to a tainted workplace environment. Emotional distress damages recognize the psychological toll discrimination can have, compensating for pain, suffering, anxiety, or depression endured. In instances where the employer's behavior is found to be particularly malicious or reckless, punitive damages might be levied as a deterrent against future discriminative actions. Additionally, wronged employees may be compensated for out-of-pocket expenses incurred, such as costs associated with job searches or medical bills arising from the discrimination. The prevailing party may also recover attorney's fees and court costs. Miracle Mile Law Group tirelessly advocates for every penny of compensation that victims of LGBTQ discrimination are entitled to, ensuring that justice isn't just served, but also felt.
Standing Against LGBTQ Discrimination

It's essential to recognize that LGBTQ discrimination is not just an affront to individual rights but a detriment to the rich tapestry of diversity that defines California's workforce. At Miracle Mile Law Group, our attorneys harness the strength of state and federal laws, paired with a deep understanding of LGBTQ-specific challenges, to champion the rights of those facing discrimination. Every individual deserves a workplace free from prejudice, where they can thrive authentically.