San Diego Wrongful Termination Lawyer
This is personal for us. We know the difference between right and wrong and have based our entire careers on reminding others of that distinction.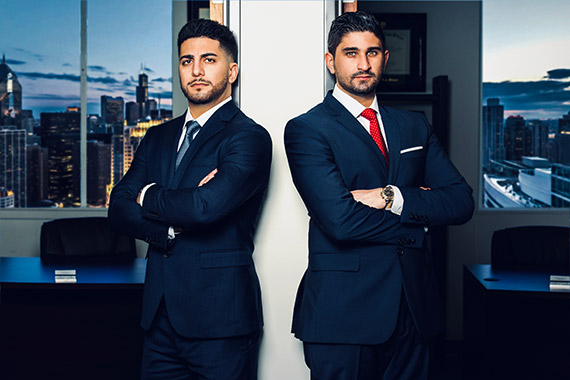 Top-Rated San Diego Wrongful Termination Lawyers for Employees
With beautiful scenery and vast beaches, San Diego is the eighth-largest city in California. It is home to almost 1.5 million people who work in the military, medical, and defense-related sectors. With so many hard-working people, it is no surprise that hiring the right San Diego wrongful termination lawyer is ever so important.
You worked hard to get the job you have. In many cases, you won out over many other qualified employees. Many workers spend years going to school to learn a trade or obtain an education. Often employees work long hours to acquire the skills and experience for their jobs. It's not right – and often, not legal for employers to fire you because of you being discriminated against by your San Diego employer, because you asserted your legal rights, or because you refused illegal sexual demands. Employers who hire at-will employees can generally fire you for any reason – but there are limits. These limits are set forth in federal and state laws. It's our job at Miracle Mile Law Group to see to it that employers are held accountable for violating these laws.
At Miracle Mile Law Group, our strong San Diego wrongful termination attorneys file claims before the Equal Opportunity Council (EEOC, a federal agency) and before the California Department of Fair Employment and Housing (a state agency). Our lawyers have a strong track record of success filing lawsuits if a San Diego employee is wrongfully terminated. We have the experience and resources to help you get justice. Contact our employment law office 7 days a week for a free and confidential case review (888) 244-0706.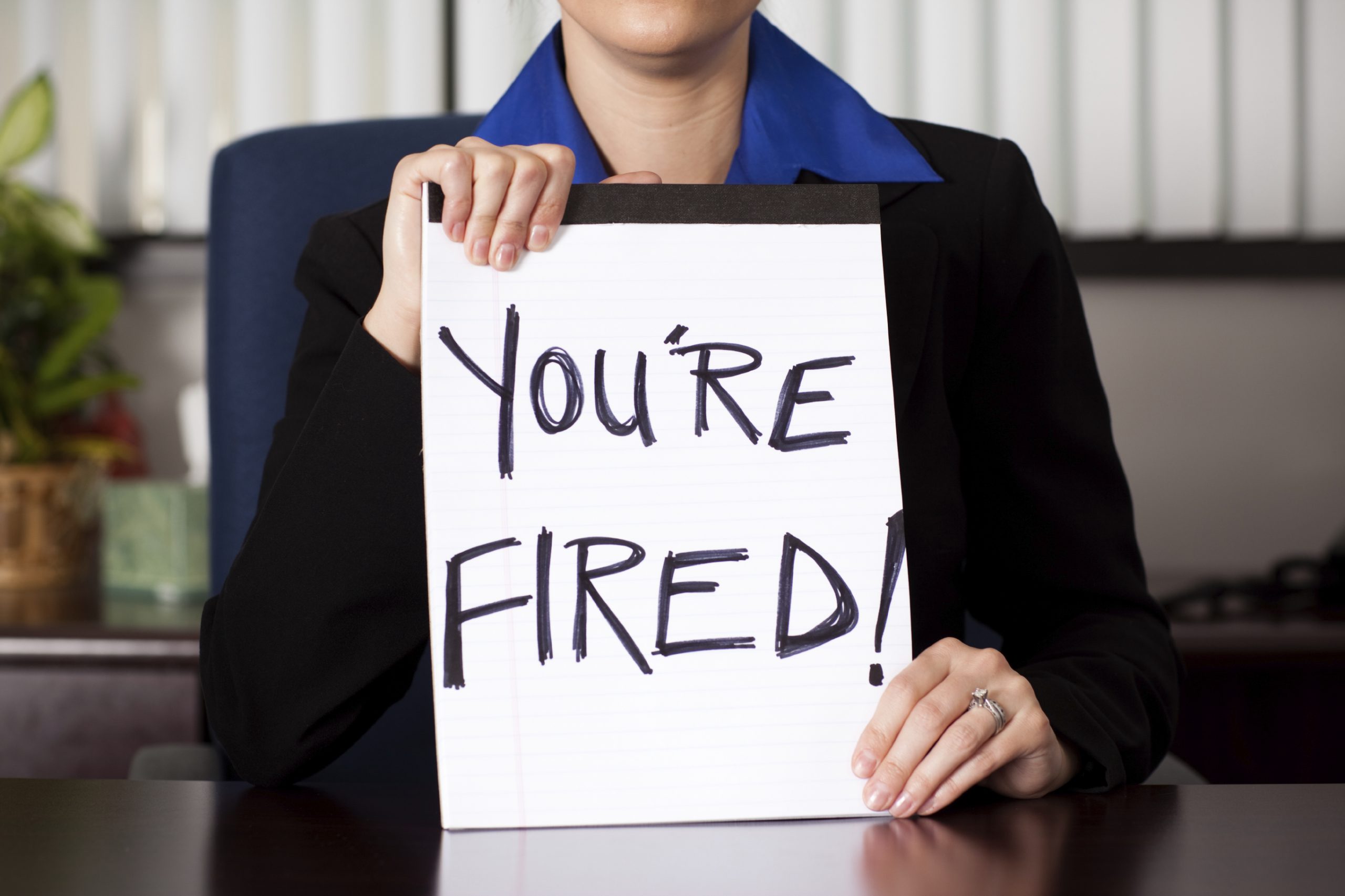 What is Considered Wrongful Termination in San Diego?
California is known as an at-will employment state. This means that you can be laid off for almost any reason. Oftentimes, employers have a wide latitude of freedom to make decisions that negatively affect your job.
However, you CANNOT be fired for an illegal reason. Illegal reasons include your age, race, disability, sexual orientation, pregnancy, or status as a whistleblower, among other reasons. The policy behind wrongful termination is to protect the disadvantaged from an unequal playing field. It's easy to understand why, as corporate America has millions of dollars to hire big-shot attorneys while the average Joe does not.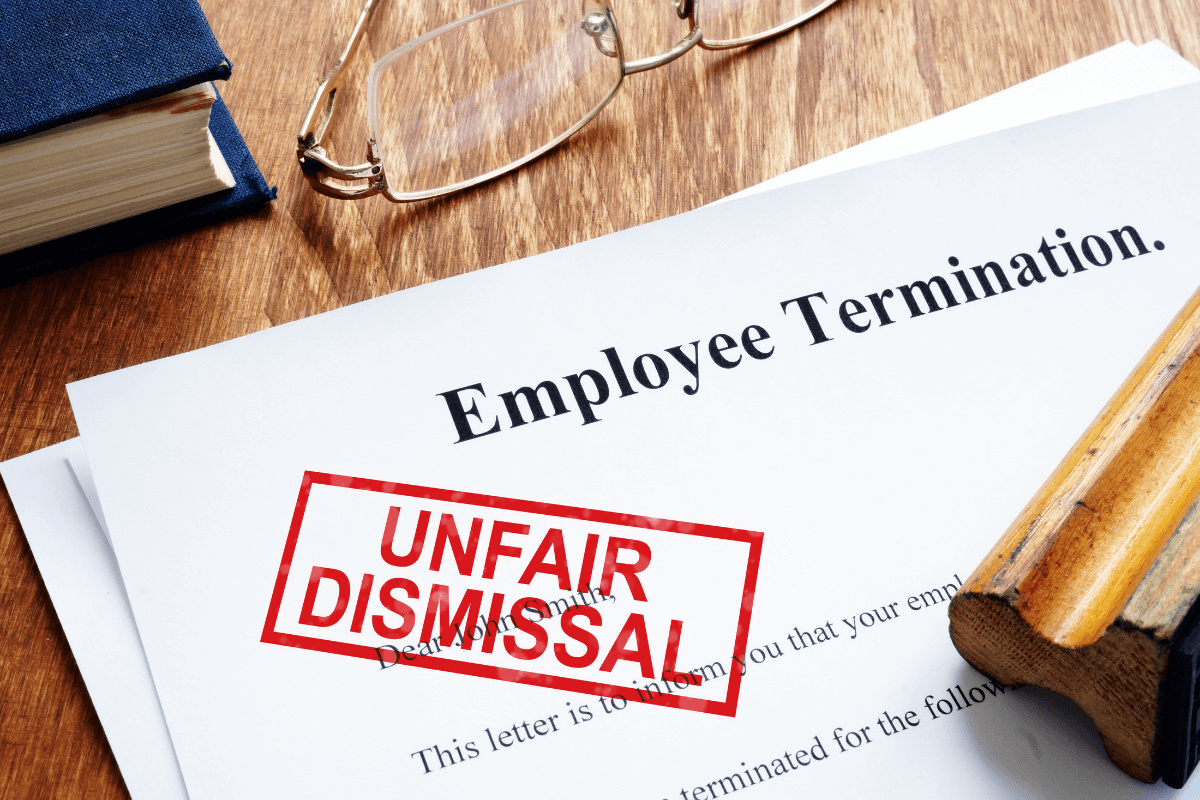 Can a San Diego employer fire you if you have a written employment contract or a collective bargaining contract?
Employers, provided they don't violate any federal or California wrongful termination laws, can generally fire an employee who doesn't have a written contract for any reason. Some exceptions may apply. For example, an employer who knows an employee quit another well-paying job or moved from out-of-state may require "cause" to terminate the employee who relied on the employer's promise of a steady job.
Employees who are fired and who have a contract (either a private written contract or a collective bargaining agreement) can file a breach of contract lawsuit if the employer terminates them – in violation of the contract. Many employers have written contracts for the employees they think are the most valuable. These employees include managers; supervisors; people with advance technical or scientific skills, employees with advanced business skills, executives, and employees who are good at generating business.
Written employment contracts usually provide that a San Diego employee can't be fired unless:
The employee fails to meet certain performance standards
The employee is dishonest or commits acts of fraud
The employee works for a competitor
Employees may be protected from wrongful termination if the employment relationship is controlled by a collective bargaining agreement. Employers must comply with the terms of the agreement. Some of these terms are similar to those in written private agreements – such as the requirement to meet certain work performance standards.
Can your San Diego employer fire you if you assert your employment rights?
Employers generally can't terminate your employment if you assert your legal rights. There are federal and state laws that specifically prohibit employer retaliation. Our San Diego wrongful termination lawyers explain when employee retaliation laws apply. We then demand that you be reinstated to your job and that you receive all the compensation that the law permits. We represent San Diego employees when employers wrongfully terminate you for filing:
An employment discrimination case
A sexual harassment or sexual abuse case
A claim for leave benefits under the federal and California family leave acts
A whistleblower claim under the Federal False Claims Act or any other whistleblower law – for disclosing any type of employer fraud against the US government or the state of California
A worker's compensation claim
Wrongful termination also includes any action that violates public policy including retaliation against a San Diego employee for:
Testifying on behalf of a coworker's employment case
Taking the time to vote
Serving on a jury if called to serve
Other employee rights that our San Diego wrongful termination lawyers can assert on your behalf
Should you have experienced any of these listed bullet points, it is best to speak to our law firm which serves as your San Diego wrongful termination lawyer.
What are the wrongful termination laws that protect San Diego employees?
The main federal law that protects San Diego workers and workers nationwide is Title VII of the federal Civil Rights Act of 1964. This law (generally, the law applies to employers with 15 or more employees) protects covered employees from wrongful discrimination based on any of the following:
Race
color
Religion
Sexual orientation
The EEOC has extended the Civil Rights Act's application in wrongful termination cases to discrimination based on an employee's gender identification or transgender status.
Employers include "one or more individuals, governments, governmental agencies, political subdivisions, labor unions, partnerships, associations, corporations, legal representatives, mutual companies, joint-­stock companies, trusts, unincorporated organizations, trustees, and other entities."
Other federal and California laws provide wrongful termination protection for workers who are fired based on being disabled, being 40 or older, national origin, marital status, pregnancy, military status, genetic information, and other factors including gender. These laws include:
The Americans with Disabilities Act (ADA)
The Age Discrimination in Employment Act (ADEA)
The California Fair Employment and Housing Act (FEHA).
Our experienced San Diego wrongful termination lawyers explain whether you're protected. We explain what evidence is useful in proving your case. We'll assist you in obtaining employment records including performance reviews and company emails.
What damages can you seek in a San Diego wrongful termination case?
If a San Diego employer wrongfully terminates your employment, we demand the following damages:
That you are reinstated to the job you had before the termination.
All your back pay.
All the benefits you lost because of the firing – such as health benefits, retirement benefits, the right to sick leave and unpaid leave, and vacation time.
Any damages authorized by the applicable federal or state law.
Interest on any damages that are due.
Your attorney fees.
Don't let your employer get away with firing you because of the way you look, who you are, you asserted your rights, or for other relevant reasons. If you were wrongfully terminated from your job, our experienced San Diego wrongful termination lawyers are ready to assert your right. To discuss your employee rights, call the Miracle Mile Law Group today. You can call us at (888) 244-0706 or contact us online for a FREE case evaluation.
Why Should I Hire a San Diego Wrongful Termination Lawyer?
Wrongful termination is not always an easy thing to identify. It is unlikely that your boss will flat out tell you that they are firing you for an illegal reason.
A San Diego wrongful termination lawyer will help you:
Ask the right questions
Identify the correct violations of law your employer committed
Gather important documents and evidence
Ask witnesses to make declarations that can prove your case
Temper your expectations
In order to understand how the numerous and oftentimes complex state and federal laws protect your rights, you should discuss your specific situation with one of our top San Diego employment discrimination lawyers. Our lawyers understand the nuances of employment law and are ready to protect your rights.
How Long Do I Have to File a Wrongful Termination Lawsuit?
In California, the Fair Employment and Housing Act (FEHA) gives you one year from the discriminatory act to obtain a right-to-sue letter. After you obtain that letter you are given an extra 1 year to file a civil suit in a court of law.
There is also the choice to file a charge with the Equal Employment Opportunity Commission (EEOC). However, the EEOC follows federal law, which usually tends to disfavor employees as compared to California State law. Luckily, California is one of the most liberal states when it comes to employee rights.
Why Miracle Mile Law Group Can Help
If you believe you were wrongfully terminated from your job, our San Diego wrongful termination lawyers may be able to help you recover the compensation you deserve.
Call us at (888) 244-0706 or contact us online for a free wrongful termination case review. We'll help you determine the best course of action for your situation. Our attorneys will formulate a strategy that will get you the best compensation possible.