San Bernardino Employment Attorney
This is personal for us. We know the difference between right and wrong and have based our entire careers on reminding others of that distinction.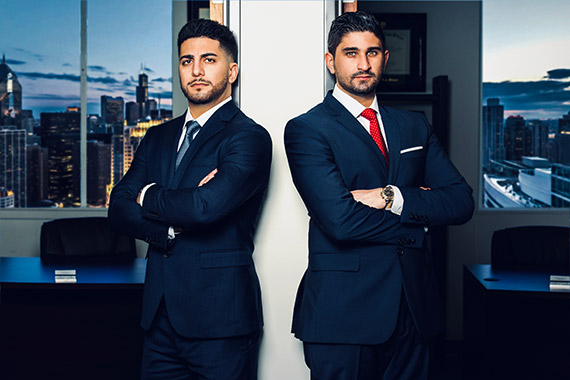 Top-Rated San Bernardino Employment Attorney
Our lawyers at Miracle Mile Law Group have handled various different types of employment law cases. These cases include wage & hour violations, sexual harassment, disability discrimination, wrongful termination, and much more. The experience we have gained makes us the best San Bernardino Employment Attorney in the area. If you believe that you have experienced wrongful termination or have other employment law issues, call us (888) 244-0706 to get effective and zealous representation.
It is important to understand that once you are fired, the statute of limitations on your case starts to run. That means that you have a very short window to file a lawsuit against your previous employer before the chance to do so runs out. At Miracle Mile Law Group, we will do the following:
Listen to your story to get the full picture of your case
Gather your personnel file records
Interview potential witnesses
File a lawsuit on your behalf, if necessary
Conduct depositions, discovery, and file other related motions
Go to trial and tell your story in front of a jury, if necessary
All of us have to work for our paychecks. But, we do not have to work for fair treatment at work. Both federal and California laws mandate that workers have a right to a safe and discrimination-free workplace. If you are not sure whether your employee rights have been violated, our San Bernardino employment attorneys are here to help.
Not all employers & co-workers treat those around them with the respect & courtesy they deserve. You might ignore occasional offhand remarks at office meetings or move on with your daily job when you are passed over for a preferred monthly assignment.
But, when such injustices cross the line from rude conduct at work to pervasive harassment, discrimination, or retaliation, you may have the opportunity to file a civil lawsuit against the responsible parties. At Miracle Mile Law, our San Bernardino employment attorneys help workers deal with such employment disputes.
When it comes to sexual harassment, discrimination, wrongful termination, and other such unacceptable workplace practices and conduct, navigating the legal system is often difficult. Here at Miracle Mile Law, our attorneys help clients navigate the legal system who have been wronged by their employers or coworkers.
Call Miracle Mile Law Group serving San Bernardino today at (888) 244-0706 to book a free consultation with one of our employment attorneys.
We will patiently hear your story and discuss the merits of the case. If you have grounds for an employment lawsuit, we will assist you at every step of the way.
Why Hire A San Bernardino Employment Attorney
If you are an employee who was unfairly fired in San Bernardino, there are plenty of laws that protect you on the State and Federal levels.
In California, there is the Fair Employment and Housing Act (FEHA), which puts a number of protections in place for the following:
Sexual Harassment
Disability Discrimination
Pregnancy Discrimination
Sexual Orientation Discrimination
Family & Medical Leave Retaliation
In addition to the Fair Employment and Housing Act (FEHA) in California, the Civil Rights Act of 1964 also places federal protections for the same violations. However, these laws can be convoluted and confusing, so it is necessary to speak to a San Bernardino Employment Attorney to get an idea of what your rights in the workplace are.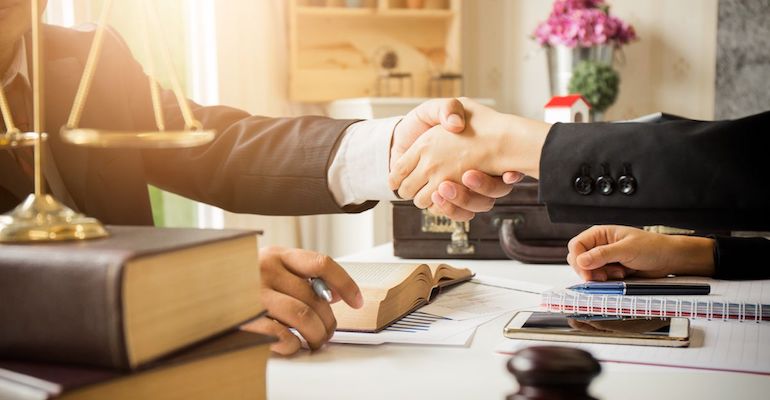 Our San Bernardino Employment Lawyers Are Here to Defend Your Rights
Employment disputes aren't exactly straightforward to deal with. While workers depend on their jobs for their livelihoods, employers (often the guilty party in this case) have unlimited resources at their disposal.
So, the victims of numerous employment law violations should contact a dependable and experienced legal team. They need someone who has pursued such cases in the past and obtained compensation for the victims. This is exactly what we do at Miracle Mile Law.
Our San Bernardino employment attorneys can assist you in cases involving:
Workplace sexual harassment claims involving quid pro quo or hostile work environment harassment
Discrimination on the basis of protected characteristics
Wage and hour violations
Family and Medical Leave Act (FMLA) and California Family Rights Act (CFRA) violations
Illegal retaliation
Denial of employee benefits that you are legally entitled to
Failure to pay fair wages, incentives, etc.
Schedule a FREE case review with the best San Bernardino employment attorneys today if you want a dedicated team of legal experts on your side.
We have the domain knowledge, trial experience, and resources to represent you in the court of law and get you maximum compensation.
Have you been fired or laid off from your San Bernardino job for illegal reasons? You may have the opportunity to sue your employer for wrongful termination.
Termination is wrongful in legal terms when it is in violation of a federal or California law, or public policy.
The most common types of wrongful termination claims filed in San Bernardino involve:
Wrongful termination is motivated by discrimination based on protected categories such as age, sex, gender, gender expression, medical condition, etc.
Wrongful termination against public policy e.g. dismissal of a worker for taking time off to vote
Termination in retaliation of whilstleblowing activities such as reporting unsafe work practices to the Occupational Safety & Health Administration (OSHA) or complaining about discrimination at work to the United States EEOC (Equal Opportunities Employment Commission)
Termination in retaliation to a worker filing a compensation claim
Terminating for exercising one's legal rights under California's Fair Employment and Housing Act (FEHA)
Termination in violation of the WARN act
The damages that you may recover with the assistance of our San Bernardino employment lawyers can include lost wages, employee benefits, back pay, compensation for emotional trauma, legal fees, and punitive damages.
Contact An Experienced San Bernardino Employment Attorney
You cannot be fired for a legally protected activity, such as whistleblowing or filing a harassment report within your company. Your employer must have cause and a lawful and legitimate reason to terminate your employment, even if you are classified as "at-will." An employee who brings a wrongful termination lawsuit may be able to recover front pay, back pay, emotional distress damages, and punitive damages. You may even be able to bring a wrongful termination lawsuit if you decide to quit. This is known as a constructive termination.
Our Employment Attorneys in San Bernardino Can Help With Workplace Sexual Harassment Claims
Workplace sexual harassment can take on many forms. From insulting remarks about a worker's sex, gender, gender expression, or sexual orientation to outright pervasive behavior including demands for sexual favors in exchange for a reward that results in a hostile work environment, workplace sexual harassment can be extremely traumatic for the victim.
Although many employers in California have taken effective steps to discourage such conduct, it is still rampant across different industry verticals.
When you decide to sue the responsible party for sexual harassment, you have six months from the date of the last act of sexual harassment to get a right-to-sue letter from the EEOC. After this, you have until three months to file a lawsuit in a court of law.
In case you wish to pursue your sexual harassment claim with the Department of Fair Employment & Housing, you have until one year from the last date of the discriminatory act.
There is often a clear line between what's considered legal or illegal. But, this isn't always the case. Sexual harassment does not always have to be sexual in nature. It may not be quid-pro-quo harassment to be considered illegal. Harassers can be of any gender.
If you have reasons to believe that you are a victim of workplace sexual harassment, give us a call at (888) 244-0706 or fill up this short form for a free case evaluation.
Breach of Employment Contract in San Bernardino
Often, employers breach terms of employment contract in matters of termination, appraisal, incentives, working conditions, workplace discipline, etc. Some employers may outright refuse to provide the benefits that employees legally deserve. Have you signed an employment contract with your employer in San Bernardino? Did your employer fail to honor the terms of the agreement? You may have a valid claim.
Our employment attorneys in San Bernardino have significant experience in reading & interpreting employment contracts. We can best advise you on how to protect your rights while you still keep the job.
Employment Wage & Hour Claims in San Bernardino
Several employers try to get around their (legal) wage and hour obligations by misclassifying workers. For instance, an employer may try to misclassify hourly workers as salaried workers or permanent workers as independent contractors.
Some employers may not provide meal breaks or rest breaks to workers and even demand unpaid overtime. Others may not be complying with minimum wage laws.
If you have been subjected to wage and hour violations at your San Bernardino job, our employment attorneys can help you file a claim. The compensation awarded may include unpaid wages as well as unpaid overtime.
Workplace Harassment in San Bernardino
Harassment at work has been outlawed by the California Fair Employment and Housing Act (FEHA). Most workers are familiar with quid-pro-quo sexual harassment. But, harassment can also be on the basis of protected categories such as sex, gender, race, color, religion, national origin, age, disability, etc.
Navigating the legal system in case of workplace harassment claims can be challenging for most workers. Our employment attorneys in San Bernardino have significant experience in pursuing cases that involve such violations by employers, supervisors, and coworkers.
Do keep in mind that you can sue your employer only after you receive a right-to-sue letter from the California Department of Fair Employment and Housing (DFEH). So, you have to file a complaint with the DFEH first.
Best San Bernardino Employment Attorneys
At Miracle Mile Law, our San Bernardino employment attorneys provide free consultations to workers who believe their rights have been violated. We handle all our cases on a contingency fee basis. This means you pay nothing unless we win. We bear all of the risks when we take up your case.
We understand that adverse employment decisions by your employer, discrimination, harassment, and other such disputes can be traumatic. So, we provide you with an experienced and dependable legal team that you can count on.
At Miracle Mile Law, our employment attorneys have experience in representing ordinary workers as well as Fortune 500 companies. So, you can expect the best of both worlds when you choose us to defend your employee rights.
Call (888) 244-0706 to schedule your free consultation with experienced employment law attorneys serving San Bernardino today.
When you contact Miracle Mile Law, it's a win-win for you, right from the start.
Our San Bernardino employment attorneys offer legal counsel, legal representation, and other types of assistance to workers, who have been wrongfully terminated, sexually harassed, discriminated against, or denied benefits they are legally entitled to.
At times, all you need is one-time legal advice from one of our employment lawyers to manage the situation at your current job. Either way, we are here to help. You just have to ask!
The Attorneys At Miracle Mile Law Group Are Ready To Fight
Employment laws are difficult to understand, especially for everyday ordinary people who work for their hard-earned money. Fortunately, the experienced San Bernardino employment attorney at Miracle Mile Law Group is prepared to assist. We provide free-consultations and work on a contingent basis, which means no out of pocket costs to you. But when aggressive litigation is necessary, we are ready to go to war against your employer. Call us today at 888-244-0706 or contact us online to schedule a consultation.