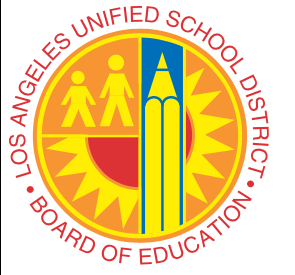 LAUSD Wrongful Termination Lawyer
Top Rated LAUSD Wrongful Termination Lawyer
The Los Angeles Unified School district is the second largest school district in the United States. With over 26,000 teachers serving over 700,000 students, classrooms are packed, instructors are overwhelmed, and wrongful termination runs rampant. It is important to hire a LAUSD Wrongful Termination Lawyer when attempting to go agains the behemoth school district.
A common question we receive here at Miracle Mile Law Group is whether a teacher is an at-will employee or if the teacher's employment is governed by some contract (i.e. they are tenured). This is understandable, as being an at-will employee can severely limit the employees' rights.
However, LAUSD teachers and other employees have rights, even if their employment is defined as "at-will." In fact, an ex-LAUSD teacher was awarded $3.35 million after the teacher blew the whistle regarding certain problems with the school's after school programs.
Citizens put a lot of trust into the hands of the Los Angeles Unified School District. They take care of their children and are tasked with nurturing and fostering children's development. However, when the LAUSD treats their teachers adversely, the level of instruction given to students goes down as well. Our team of LAUSD wrongful termination lawyers are prepared to help you recover against the school district if you've been fired because of your age, race, disability, sexual orientation, religion, pregnancy, or status as a whistleblower.
An employment case requires a narrative that will help frame your story, truthfully, in the best possible way. The lawyers at Miracle Mile Law Group are gifted storytellers for their clients. We understand that losing your job is tough because of the loss of income and other benefits. That is why we fight big businesses who take advantage of employees to the tooth and nail.
Types of Employee Lawsuits Against the Los Angeles Unified School District
Gender Discrimination: gender discrimination is when the teacher or other LAUSD employee is treated less favorably due to a protected characteristic. If you are harassed or discriminated while working at one of LAUSD's school because of gender, then you may have a claim. For example, if you are a woman who is treated less favorably than other men in the school district, it may be time to talk to a lawyer.
Reporting Safety & Health Code Violations: LAUSD is an exceptionally large school district and therefore, there are numerous safety and health codes that regulate the school district. This is even more true since so many children are present on campus grounds. If you notice that LAUS is not following these rules and regulations, immediately report it. If you are harassed, discriminated, or terminated because you reported the illegal conduct, you may have a claim for wrongful termination.
Whistleblowing: there are multiple laws and statutes that protect employees from retaliation for reporting illegal violations of law. For example, the CA legislature enacted Government Code section 1102.5 to specifically protect teachers who report violations of law.
Retaliation: LAUSD officials cannot subject you to an adverse employment action based on any protected characteristic or protected activity.
Why Should I Hire A Lawyer to Fight the LAUSD?
Wrongful termination cases are not easy to prove. There are many hurdles to jump over when filing suit against a public entity. That is not to mention that you must be able to prove that your termination was due to a protected characteristic or activity. Having a lawyer will help you gather the pertinent documents, evidence, and testimony that can be used to prove your case.
Talk to LAUSD Wrongful Termination Lawyer today. We offer free consultations and you pay nothing unless we win.
The lawyers at Miracle Mile Law Group are specially trained in handling LAUSD wrongful termination lawsuits. Having a lawyer by your side when trying to prove your case is essential. The lawyers here at Miracle Mile Law Group are trained at identifying what to look for when going up against the Los Angeles Unified School District. These cases are very time sensitive so give us a call at (888) 244-0706 or contact us online for a FREE case evaluation. Remember, we do not take a single dollar unless WE WIN!